Skip to Content
Facing New Challenges for 2021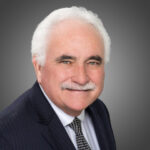 From the desk of
R.T. Kirkpatrick
President
The Kirkpatrick Group, Inc.
Dear Valued Customer,
Over the last 12 months the business growth for all businesses no matter how large or small, has been challenging to say the least. The Pandemic did so much to bring one of the finest United States economies in history to its knees. However, we are not alone. Many reading this are facing the same challenges in their own countries. The issue is worldwide.
This is especially true with businesses such as ours that take pride in providing the customers that incorporate our wire rope lubrication systems and lubricants into their preventative maintenance programs, the highest level of quick parts and service support. This has been the foundation of our success for over the 39 years and this Pandemic will not change that. Our customers directly communicate their compliments to us in testimonials where we have been there for them to support critical job timelines. The range and logistics that we offer is worldwide and it will continue to stay that way. Customer Service is not just a cliché; it's our mission. In fact, this is my personal commitment to you.
2021 has begun with the full hope that we are seeing the light at the end of the tunnel regarding this Pandemic. We pray that you are in sync with this in your own business environment. We will do our part to support your requirements at the highest levels as they relate to Kirkpatrick Wire Rope Lubrication Systems and Dynagard Wire Rope Lubricants.
I personally appreciate the business you have afforded us. Our deliveries will continue to be timely, and our goal will always be to meet your critical job requirement timelines. Our mutual future is bright because of this. Thank you for your continued support.
Best Regards,
R.T. Kirkpatrick
President