Skip to Content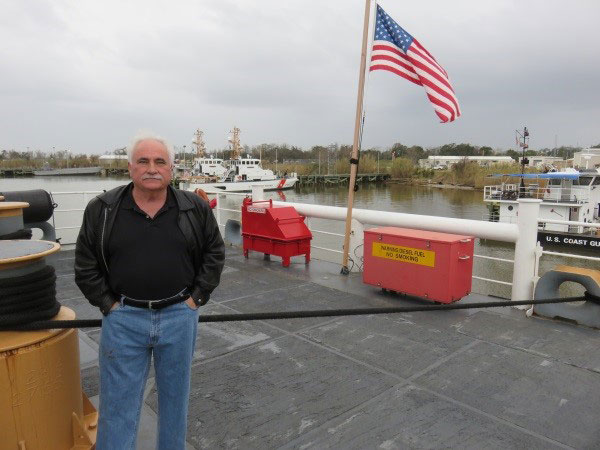 Dear Customer,
Thank you for your interest in Kirkpatrick Wire Rope Lubrication Systems and Dynagard™ Wire Rope Lubricants. Today, the Kirkpatrick product line is used worldwide in every application where Wire Rope longevity and safety is a prime concern.
Our continued success revolves around our goal to provide our Customers with the most innovative and well-supported method to maintain Wire Ropes available. The impressive testimonials contained in the materials we provide interested parties should speak for themselves. Suffice it to say that most of this information has been collected from third parties as part of their formal evaluation of the performance of our product since we first introduced it to the world market in 1982. Our company did not solicit the evaluations and the conclusions reached were independent of us.
Equally impressive are the Video Links we provide showing our systems at customers' Field Applications as they perform actual Wire Rope preventative maintenance. Therefore, a very important consideration as the video footage is viewed, is the understanding that we were at our clients' field locations in the first place to document and understand our system's performance that eventually generated design features to optimize its performance for the broadest range of preventative maintenance projects. Our footage has not been generated in a staged setting such as a warehouse as is the case with our competition using a professional announcer. Our footage has been collected over the 34 years we have been in business and is edited to leave in the discussions of actual independent non-Kirkpatrick field personnel as they work through the process. There are no scripts or staged discussions among salesmen as we have seen on the internet with our competition. Non-narrative dialog coupled with titling has proven to be of tremendous importance in allowing individuals such as you gain the clearest understanding possible of the effectiveness of our systems and the understanding of the pressure lubrication process.
As a result, we have been able to design the most efficient Wire Rope Lubrication System in the world today. We understand what is required to provide you the right system for your specific application prior to your purchase and then to maximize your use of that system once it is received. We are as far away as a telephone, e-mail or fax and we can provide the immediate answers you require.
To further support our clients, we also keep a large parts inventory and can ship the same day if it is on the shelf and within two weeks if we are required to manufacture a specific part. Specialized parts made from new tooling required to accommodate a customized requirement may take a little longer. However, even with that we can beat our competition's delivery standards.
Please feel free to contact us for any clarification you may require and thank you again for your consideration.
Best Regards,

Depend on The Kirkpatrick Group Inc.
for Wire Rope Maintenance